Martha Valenzuela, English (Spring 2017 Marco Fellow)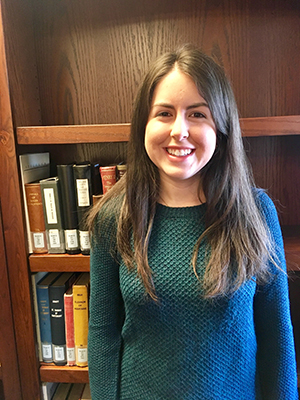 Martha Valenzuela, a PhD student in English, is the Marco Institute's inaugural Marco Fellow, a new position designed to build Marco graduate students' marketable skills through their work assisting with the Institute's research, teaching, outreach, and educational programming for the public.
Martha has previously taught English Composition I and II at UT and at Miami Dade College. She also brings experience in research, data analysis, and design to her work at Marco. Already, Martha has been invaluable in our outreach to local middle and high schools, and in helping to make our Riggsby Library & Reading Room collections more accessible to people at UT and beyond.