Gina DiSalvo, Department of Theatre
Gina Di Salvo organized and chaired a roundtable, "Theatre History on the Margins," at the annual Association for Theatre in Higher Education (ATHE) conference in August 2016. Her article, "Saints' Lives and Shoemakers' Holidays: The Gentle Craft and the Wells Cordwainers' Pageant of 1613," recently appeared in Early Theatre (Vol. 19.2, 2016).
---
Mary Dzon, Department of English
In November 2015, Mary Dzon gave a paper on "Lay Piety and the Splendor of Christ in Two Apocryphal Narratives in a 13th-cent. Latin Manuscript" at the Concilium Lateranense conference in Rome. In June 2016 she presented "The Power of the Pardoner's Second Set of Eyes" at the Symposium on Medieval and Renaissance Studies at St. Louis University. Dzon's entry "Holy Family, Christianity" was recently published in the Encyclopedia of the Bible and Its Reception (De Gruyter). In the spring and summer she did archival research at the Bayerische Staatsbibliothek in Munich and at the HMML (Hill Museum & Monastic Library) at St. John's University in Minnesota for her current project on medieval Lives of the Virgin Mary.
---
Matthew Gillis, Department of History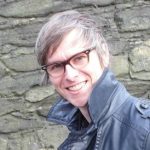 Matthew Bryan Gillis was invited to participate in the workshop "The Transformation of the Carolingian World, 850-1250" at Princeton University, and he discussed his research on early medieval horror at two conferences. His papers included "Spawning Dark Age Theologies: Horror as a Historical Approach" at the 51st International Congress on Medieval Studies at Western Michigan University and "The Worm and the Corpse: A Carolingian Materiality of Sin" at the conference The Material World of the Early Middle Ages at Pacific University.
---
Heather Hirschfeld, Department of English
The highlight of the past year for Professor Heather Hirschfeld was receiving the 2016 Chancellor's Award for Excellence in Teaching at UT. She organized a panel at the Renaissance Society of America Conference and delivered a paper, part of a developing project, titled "Figuring Hell in the Renaissance." A related article, "'Wildfire at Midnight': The Revenger's Tragedy and the Gunpowder Plot," has been published online by the Review of English Studies and will be available in print in early 2017. More of her work on The Revenger's Tragedy, "The Critical Backstory," appears in The Revenger's Tragedy: A Critical Reader, ed. Brian Wlash (Bloomsbury, 2016). She is in the latter stages of preparing a 35-chapter Oxford Handbook of Shakespearean Comedy and in the thick of preparing a revised edition and introduction for the New Cambridge Shakespeare Hamlet. She is serving this year as the President of the Appalachian Psychoanalytic Society.
---
Katie Hodges-Kluck, Marco Institute
Katie Hodges-Kluck taught as a postdoctoral lecturer in the UT Department of History during the 2016-17 academic year. Together with Thomas Lecaque, she co-founded the Crusades Studies (now Holy War and the Middle Ages) faculty-graduate research seminar. In January 2016, she organized a panel on "Crusade and Empire: Holy War and Imperial Ideologies in Medieval Europe" for the American Historical Association Conference, at which she presented a paper titled "Crusade and Prophecy in the Angevin Vision of Empire." Her op-ed "Brexit ideology goes back to 12th century" appeared in the Knoxville News Sentinel (June 23, 2016). In August, Katie was hired as the new program coordinator and research associate for the Marco Institute, in which capacity she has also served on the Southeastern Medieval Association (SEMA) Conference Planning Committee and several other Marco committees. In December, her Bethell Prize-winning article "Helena, Constantine, and the Angevin Desire for Jerusalem" was published in the Haskins Society Journal 27 (2016).
---
Gregor Kalas, College of Architecture + Design
Gregor Kalas is happy to now be the associate director of Marco. He continues his research on the church of Santa Maria Antiqua in Rome and he presented papers on this building's early medieval function as a charity center at the International Congress of Medieval Studies at Leeds (U.K., July 2016) and also at the New College Conference on Medieval and Renaissance Studies in Sarasota, FL (March 2016). An article he wrote on the Roman Forum during Late Antiquity appeared in a volume titled, The Political Landscapes of Capital Cities, edited by Jessica Christie, Jelena Bogdanovic, and Eulogio Guzmán (University Press of Colorado, 2016).
---
Greg Kaplan, Department of Modern Foreign Languages and Literatures, Hispanic Studies
In recognition of his two books on the origins of the Spanish language, on July 11, 2016, Gregory Kaplan was named a "Persona Ilustre" (Illustrious Person) by the government of the Province of Cantabria at a public ceremony held in Polientes, Spain. Prior to that ceremony, Professor Kaplan had a busy summer, during which time he presented "Transforming Teaching Materials into Research for Promotion," at the 51st International Congress on Medieval Studies (Western Michigan U) and "La version no popular del Yosifón: el códice M-54 de la Biblioteca de Menéndez Pelayo," the latter being the first presentation ever on a heretofore unknown Spanish version of the works of Josephus. His upcoming book, Arguments against the Christian Religion in Amsterdam by Saul Levi Morteira, Spinoza's Rabbi, will be published in January 2017 by Amsterdam University Press.
---
Jacob Latham, Department of History
Jacob A. Latham published his first book, Performance, Memory, and Processions in Ancient Rome: The Pompa Circensis from the Late Republic to Late Antiquity (Cambridge University Press, 2016). He presented aspects of this work at the Society for Biblical Literature (November 2015) and the Society for Classical Studies (January 2016). He also present research from his current project at the Oxford International Conference on Patristics (August 2015), the North American Patristics Society (May 2016), and our own 13th Annual Marco Symposium: "Rome Beyond the Discourse of Renewal" (March 2016).
---
Anne-Hélène Miller, Department of Modern Foreign Languages and Literatures, French and Francophone Studies
Anne-Hélène Miller was a faculty fellow at the UT Humanities Center in 2015-2016, writing a book on the literary status of the French language in the 14th century. During summer 2016, she was awarded a Professional Development Award and a Riggsby Travel Fellowship to pursue her research for this project in the archives of Aquitaine in France, the Biblioteca Marciana in Venice, and the Vatican Archives in Rome. In January 2016, she published an article "Inter-disciplinarité et trans-nationalisme" in Perspectives médiévales : Revue d'épistémologie des langues et littératures du Moyen Âge 37: Le Moyen Age en Amérique du Nord, edited by Sébastien Douchet and Jacqueline Cerquiglini-Toulet. She was an invited participant at a colloquium on the concept of Europe at the end of the Middle Ages at the University of Maine, France in May 2016, where she presented a paper titled "Géographies rêvées et vécues: les Europes de Philippe de Mézières." It is part of the forthcoming publication of the proceedings of the colloquium (Droz, 2017). She was an invited participant to a workshop at the University Pompeu Fabra of Barcelona, Spain, on translation and reception in French literature of the 14th and 15th centuries in July 2016, where she gave a presentation titled "La translatio culturelle en question chez Nicole Oresme." Its printed version is also forthcoming as part of the published proceedings in a special issue of Digital Philology: A Journal of Medieval Cultures (Johns Hopkins University Press, 2018). She served on the organizing committee of the SEMA (Southeastern Medieval Association) Conference hosted by the Marco Institute in October 2016, and was elected to the SEMA Executive Council for a three-year term. She currently serves as the president of the International Machaut Society until Fall 2017.
---
Amy Neff, School of Art, History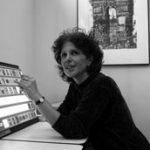 In 2016, Amy Neff received a grant from the Italian Art Society to aid in publication of her forthcoming book, A Soul's Journey into God: Art, Theology, and Devotion in a Franciscan Manuscript. She was also named an alternate for membership at the Institute of Advanced Studies, Princeton. Travels included a trip to Croatia in June where she discovered in the small town of Vodnjan an important work of medieval Venetian art. In the coming year, she has been invited to speak at an international conference titled "Mendicant Orders in the Eastern Mediterranean: Art, Architecture and Material Culture (13th-16th c.)," in Nafplion, Greece, April, 2017.
---
Tina Shepardson, Department of Religious Studies
This year Tina Shepardson is on research leave, thanks to an NEH Fellowship from the National Endowment for the Humanities. She is thrilled to have this time to work on her current book on the conflicts in sixth-century Christianity in the Middle East. In the past year she published "Between Polemic and Propaganda: Evoking the Jews of Fourth-Century Antioch" in the Journal of the Jesus Movement in its Jewish Setting, as well as two articles in edited volumes on Christianity in late antiquity. She presented her research at several national and international conferences, gave the annual Vassiliadis Lecture at UC-San Diego, a keynote address at a conference at UC-Santa Barbara, and accepted invitations to present at UC-Riverside and Indiana University.
---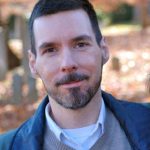 Anthony Welch, Department of English
Anthony Welch recently published two essays on the poetry of Edmund Spenser and John Milton: "Anthropology and Anthropophagy in The Faerie Queene," Spenser Studies 30 (2015), and "Paradise Lost and English Mock Heroic," in Milton in the Long Restoration, ed. Blair Hoxby and Ann Baynes Coiro (Oxford UP, 2016). He is now at work on a book manuscript, The Epic: A Very Short Introduction, under contract with Oxford University Press. Currently serving as the director of undergraduate studies for the Department of English, he was delighted to receive a UT Alumni Association Outstanding Teacher Award in spring 2016.